Added Services
Brazza Transactions provides an integrated financial solutions-driven platform where clients' assets are protected at minimum cost with optimum returns. BT is a Wealth Management firm with a vision to become a long-term trusted adviser to clients, contributors, employees and communities, locally (Cameroon) and internationally.
We assist in immigration services.
EXPERTISE
GLOBAL
CONNECTIONS
INTEGRITY
INNOVATION
Identification
Cameroon Passport​
Cameroon Visas​
Cameroon Resident Permit​
Cameroon ID card​
Cameroonian Birth Certificate​
Cameroon Drivers License​
International Drivers License​
Seaport Stamp​
Logistics
Hotel Reservations​
Furnished Flats​
Car Rental​
Boat Hire​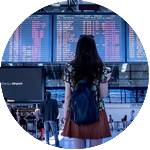 Airport Assistance
Flight Reservations​
Vaccination Card​​
Meet & Greet​​
---
Why Choose

Brazza Transactions?
---
Fast Track
---
Confidentiality
---
---
Luxury
---
Premium Quality
Get Help
---
+237 675 442 279
+237 233 430 389
---
contacts@brazzatransactions.com
CAMEROON RESIDENCY
1 - 4 Days
VACCINATION CARD
1 - 24 Hours
DRIVING LICENSE
1 - 3 Weeks
BIRTH CERTIFICATE
1 - 4 Days
SEAPORT STAMP
1 - 24 Hours
Hotel Reservation
1 - 24 Hours
Furnished Flat
1 - 24 Hours
Meet & Greet
1 - 24 Hours