Asset Management
Brazza Transactions provides an integrated financial solutions-driven platform where clients' assets are protected at minimum cost with optimum returns. BT is a Wealth Management firm with a vision to become a long-term trusted adviser to clients, contributors, employees and communities, locally (Cameroon) and internationally.​
EXPERTISE
GLOBAL
CONNECTIONS
INTEGRITY
INNOVATION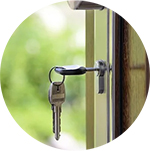 Project

Management
Land Research
Land Acquisition​
Construction
Logistic

Management
Electricity
Plumbing
Gardening
Security​
Administrative & Financial


Management
Rent Collection
Lease Registration
Suppliers' Management
SCI: Tax Declarations​
Tenants, Research & Management ​
---
Availability
---
Affordable Rates
---
Reliability
---
Why Choose

Brazza Transactions?
BT's mission is to offer a turnkey management service tailored to the specific needs of our clients. We offer owners a full service for managing their investments, providing them peace of mind.​
---
Processing Time
---
Administrative Process
---
---
Trusted Partners
Get Help
---
+237 675 442 279
+237 233 430 389
---
contacts@brazzatransactions.com
Administrative Management
Land or Tenant Research
(1 - 6 weeks)
Land Acquisition
(1 - 6 weeks)
Tenant Acquisition
(1 - 6 weeks)
---
---
Monthly Declaration
(1 - 5 days)
---
---
Logistic Management
(1 - 5 days)